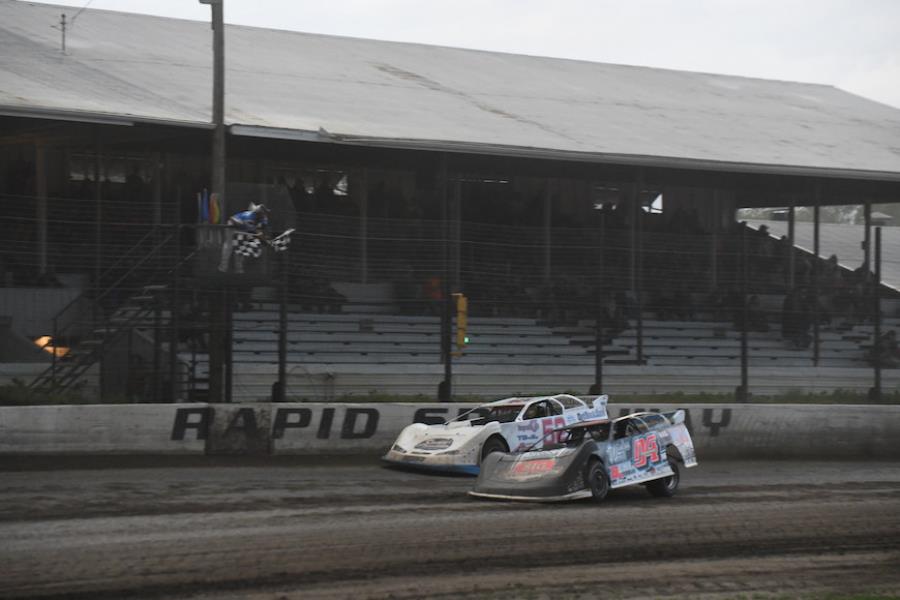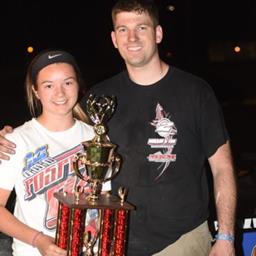 ---
Pospisil Tops Malvern Bank Series at Rock Rapids
To get an early start to a three-day weekend with the Malvern Bank Series, Tad Pospisil invaded Kossuth County Speedway (Algona, Iowa) on Thursday afternoon for the $3,000-to-win opener. In a field of 17 cars, Pospisil came in third quick in his group before placing fourth in his heat. Improving three spots in the 25-lap feature, Tad notched a third-place finish, which came behind Bill Leighton Jr. and Jesse Sobbing. (Jeff Bylsma photo)
The following night at Rapid Speedway (Rock Rapids, Iowa), Tad's sixth-to-third run in his heat race placed him on the second row for the main event. Winning the battle over polesitter Charlie McKenna, Pospisil bagged his third win of the season and a $3,000 prize. He recorded his 31st career series triumph ahead of McKenna, Jesse Sobbing, J.C. Wyman, and Jake Neal.
For the weekend finale on Saturday afternoon at Off Road Speedway (Norfolk, Neb.), Pospisil shot out to an early lead in the feature but a mechanical issue led to an early exit.
Tad sits in fourth in the latest Malvern Bank Series point standings.
For more results from these events, please visit www.SLMRSeries.com.
Back to News