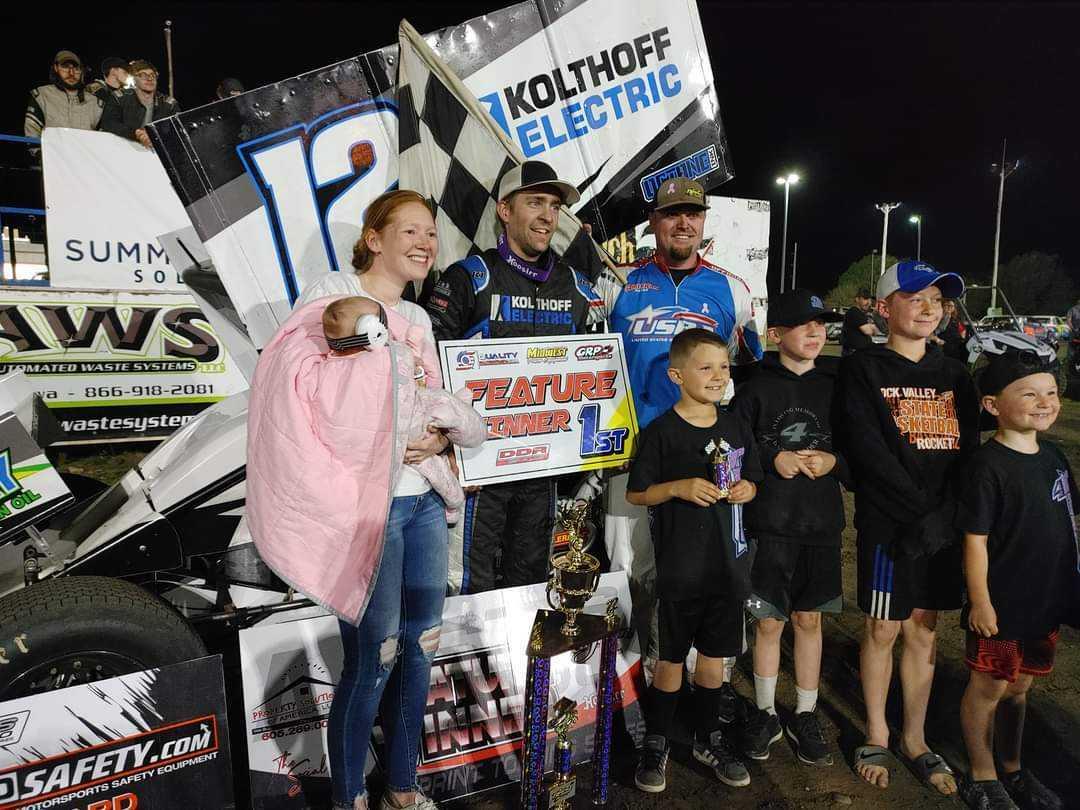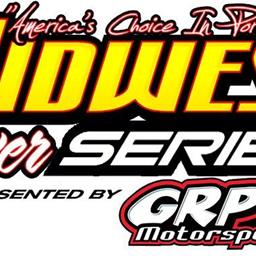 6/9/2022
Midwest Power Series
---
Rock Rapids/I-90 double on the horizon for MPS & MSTS
Another Double Header weekend is on the horizon for the Quality Freight Rate Midwest Power Series and Seafoam MSTS presented by Property Solutions of America. This coming weekend will mirror the May 27th and 28th weekend from earlier in the year and promises another exciting weekend of 360ci sprint car racing in the upper-Midwest.
This coming Friday night, June 10th, was added to the MPS & MSTS calendars recently, allowing the series' to come together at the Lyon County Fairgrounds for the 2nd time this season. May 27th's event was won by Troy Schreurs, his first win in any sprint car division in nearly 7 years. Schreurs was able to hold off Jack Dover and Chris Martin en route to victory.
The race in Rock Rapids will pay $2,500 to win, thanks to a bonus put up by GRP Motorsports for the Friday night winner. The event will mark the 4th series visit to Rapid Speedway in series history, with the first coming on August 21st of 2020 where Justin Henderson drove to victory. A complete series winners list from Rock Rapids is listed below.
Justin Henderson 2: August 21, 2020; June 18, 2021
Troy Schreurs 1: May 27, 2022
The series again rumbled down Interstate 90 west to Hartford, SD and the I-90 Speedway on Saturday, June 11. The series was last there on May 28th, capping Troy Schreurs sweep weekend in a big way. The Baltic, SD driver was able to out-duel Brandon Halverson and Brant O'Banion for the win in late May.
This will be the 5th series visit to I-90 Speedway. The first came on July 25 of 2020 with Jack Dover picking up the inaugural win. I-90 Speedway is one of 7 tracks that have run multiple events in MPS history without a repeat winner, and one of only two tracks who have run 4 events with no driver reaching victory lane more than once. Here is the complete winners list.
Troy Schreurs 1: May 28, 2022
Jody Rosenboom 1: July 31, 2021
Ryan Bickett 1: June 12, 2021
Jack Dover 1: July 25, 2020
This double header weekend will mark the 67th & 68th features in series history, respectively, and we come into these races with a very interesting group of drivers in the top points positions.
Javen Ostermann leads the MPS points standing by a fairly large 109 point margin over 2-time winner this year Troy Schreurs. Christopher Thram sits in 3rd with Andrew Sullivan and defending series champion Brant O'Banion rounding out the top 5.
In MSTS points standings, Brant O'Banion and Javen Osterman are currently tied for the top spot, and Schreurs only 2 points behind. Jody Rosenboom is only 11 points behind Schreurs in 4th, with Jack Dover sitting in 5th early on. This double header weekend could prove vital in deciding the driver atop the series standings as we race through the summer months.
You can find more information about all tracks and series involved this weekend at their online homes
Midwest Power Series is at http://midwestpowerseries.myracepass.com/
MSTS is at http://www.msts360.com/
Rapid Speedway is at http://www.rockrapidsspeedway.com/
and I-90 Speedway can be found at http://www.i90speedway.com/
---
Article Credit: Austin Lloyd
Back to News