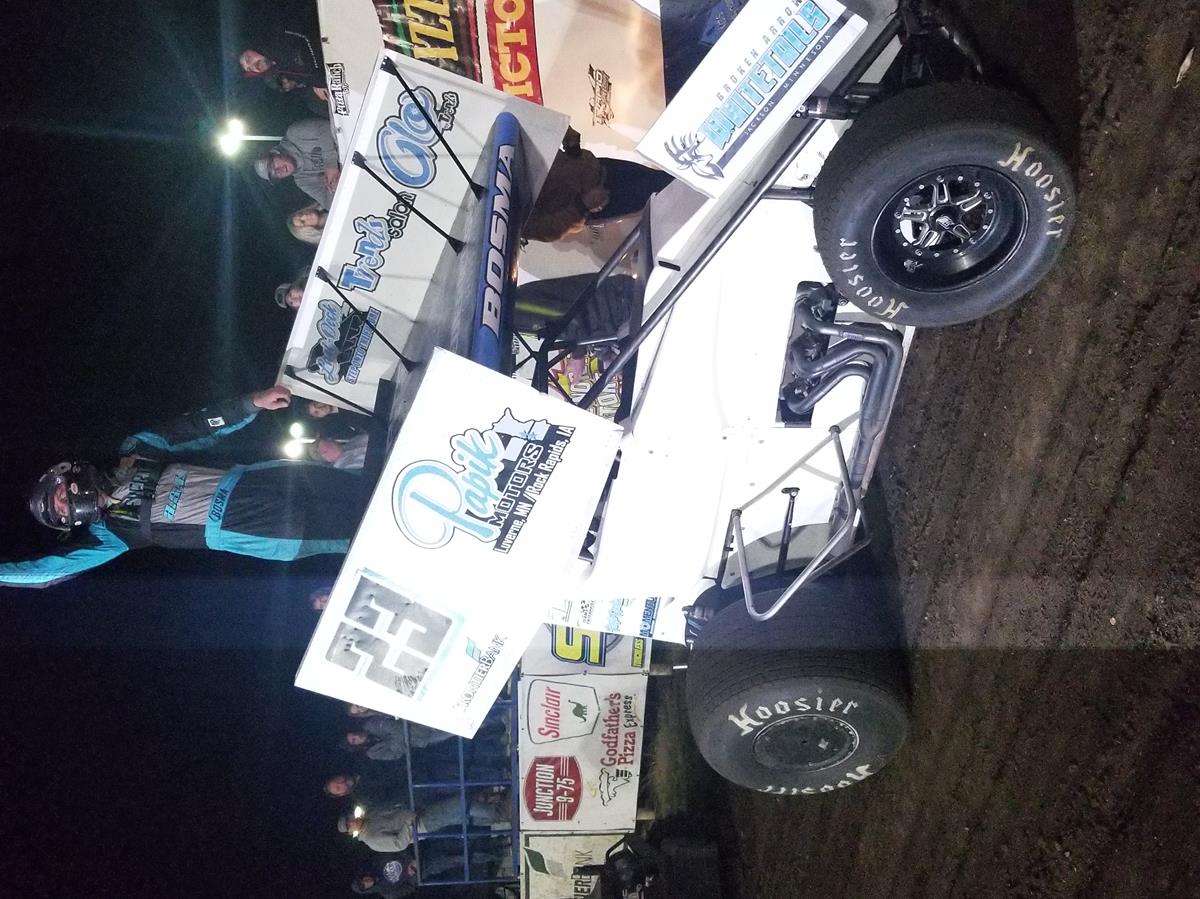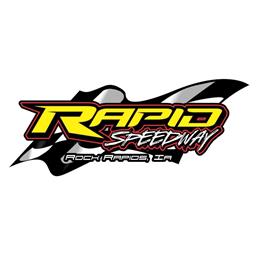 ---
Opening Night for 2022 in the Books!
With 103 racers checking in for opening night there was a full field of cars in all 5 classes. The weather turned out to be perfect and provided a beautiful racing surface for competiton. Unfortunately with heavy competition brought some heavy contact and multiple red flags throughout the night caused some chaos, but with chaos brings excitement and action for all to enjoy.
The Lems Auto Recyclers Sportsmans saw 16 drivers check in with a great mixture of old and new drivers. It was Kaden Klaassen from Little Rock leading the charge from start to finish to claim the first checkered flag of the season. Although he lead the whole way he felt pressure from the other competitors and battle through a few restarts for a strong start to the year. Todd Steenhoven charged from 8th to 2nd ahead of Brian Kroon, Travis Dann, and Elana DeBoer to round out the top 5. Kroon, Brandon Boeve, and Neal Krull were the heat race winners.
The Sybesma Graphics Hobby Stocks never disappoint and Friday was no different. As Cory Probst of Brewster, MN got by Eric Gaul of Luverne at the halfway point of the feature and drove to victory. Gaul set the early pace with Probst all over his back bumper until Probst shot low in turn 4 and slid in front of Gaul heading into turn 1 to take the lead and grab the victory. Cadyn Wessels finished 3rd ahead of Dustin Gulbrandson while Dylan VandenTop charged from 15th to 5th. Heat races went to Probst, Brandon Jurrens, and James Adams.
The 305 Sprint cars were next in order and saw some great speed on a fast and tacky dirt track. John Lambertz of Sioux Falls was the early race leader for laps 1 through 10 until Rock Rapids driver Brandon Bosma powered around the outside to claim the top spot. It was another Rock Rapids driver Jody Rosenboom using caution flags and restarts to come through the field and moved to 2nd with 5 laps to go, but it was to no avail as Bosma would also use the restarts to jump out to a sizable lead and Rosenboom couldn't real him in. Behind the 2 Rocky Racers in the finishing order was Dusty Ballenger, Lambertz, and Andrew Sullivan to round out the top 5. Lambertz, Jared Jansen, and Lee Goos Jr won the heat races.
In the J&L Sales and Storage B-mods it was a rough go of it for awhile with multiple restarts and collisions but out in front on the start it was Dan Wheeler of Savage, MN leading the way and being challenged by Miah Christensen of Sioux Falls. Wheeler would hold off Christensen for awhile but ultimately Miah would claim the top spot. After a few more cautions it came down to a green/checkered finish and Dustin Kruse of Brandon would capitalize by roaring around the top side of turn 4 and stealing the win away at the finish line. Christensen would be the runner-up followed by Tracy Johnson of Lake Preston, SD, Brock Hess of Sioux Falls won the B feature and came to 4th, and Derek VanVeldhuizen of Rock Rapids in 5th. Heats were won by Christensen, VanVeldhuizen, Jackson Mulder, and Alex Wiertsma.
And the final event of the night was the Precision Auto Body Stock Cars where Jeffrey Larson of Lakefield, MN was a man on a mission in a caution filled race and crossed the checkers first, but failed post-race inspection handing the victory to Colby Klaassen of Little Rock who charged through the filled from the 11th starting position to claim the win. Klaassen would say it's not the way you want to win, but its still a win and a great run for his team. Colten Arends of Luverne would finish as the runner-up ahead of Josh Kelderman, Tommy Kragt, and Aaron Stettnichs. Heat races belonged to Larson, Darrin Korthals, and Kevin Kremin.
---
Article Credit: Joel Vis
Submitted By: Geoff Kruse
Article Media
Back to News