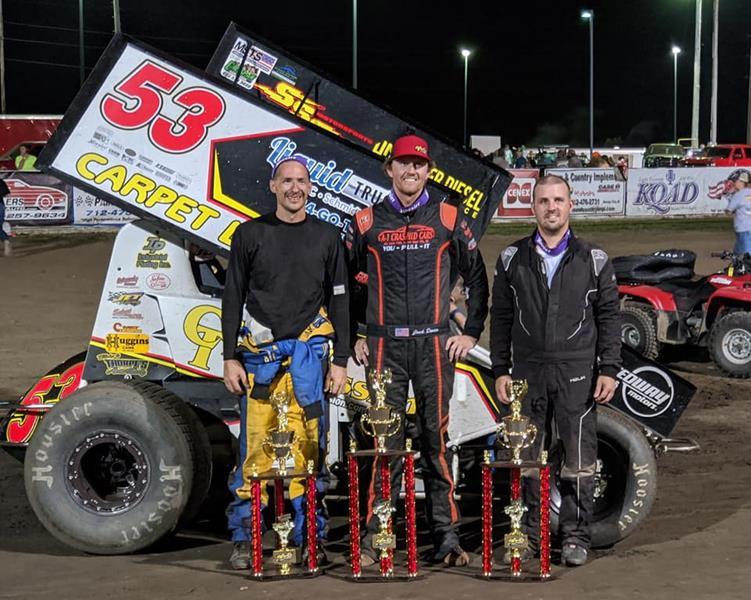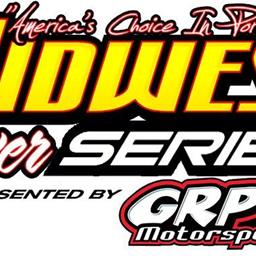 8/18/2020
Midwest Power Series
---
New places on the horizon for Midwest Power Series
August 19, 2020: The Dekalb/Asgrow Midwest Power Series presented by GRP Motorsports is back in action this weekend, and the 360 sprint car series will take on two first-time venues in Iowa and South Dakota.
This coming Friday, August 21, MPS will join forces with MSTS 360s to take on the Rapid Speedway in Rock Rapids, IA. Rapid Speedway is a 3/8ths mile dirt oval located on the Lyon County Fairgrounds, and also on the card Friday night is the Bob DeBoer Memorial for the USRA Stock Cars. While the Northwest Iowa track has never hosted the Midwest Power Series before, the facility is no stranger to winged sprint cars. MSTS has visited the facility a total of 19 times (Terry McCarl being the most recent winner) and other series like ASCS, NCRA, and the Minnesota Mafia tour have all raced at Rocky as well. The show will feature a $2,000-to-win and $300-to-start purse along with an extra $100 from Broty Race Engines to win a heat race. MSTS contingencies will also be in play, including the Autoland Hard Charger award and the hard luck award presented by A Plus Towing & Repair. For more information on Rapid Speedway, visit them online at www.rockrapidsspeedway.com
Night number two of the weekend comes on Saturday the 22nd at Park Jefferson Speedway in Jefferson, SD. Park Jefferson Speedway is a 4/10ths mile dirt track based on the North Side of Sioux City, IA. MSTS will again be on the card with MPS, and the Omaha, NE based Nebraska 360s will join the festivities as well. As mentioned, this is another new track to the MPS, but not new to sprint car racing. MSTS & NE 360s have worked together many times recently at Park Jefferson, and other travelling series like ASCS, NSL, All Stars, IRA, and many others have raced there before. This will be another $2,000-to-win, $300-to-start feature, and the same bonuses for heats, hard charger, and hard luck will be in play as well. In addition to this, GRP Motorsports will offer a $2,000 bonus to any driver who can "sweep" the weekend and win both shows. You can find PJ online at www.parkjeff.com for all information about the speedway.
The current points leader coming into the weekend is Jack Dover. In his four starts this season with the series he has picked up one win and never finished outside the top 10. Justin Henderson sits second in points with two wins on the season in his three starts. Brooke Tatnell, Eric Lutz, and Derrik Lusk round out the top 5. Eric Lutz also leads the MSTS ranks so far in 2020. As far as the Nebraska 360s, Seth Brahmer currently leads the way.
To keep up with news, schedules, points, and anything else Midwest Power Series related you can visit midwestpowerseries.myracepass.com. You can also find us on social media at www.facebook.com/MidwestPowerSeries or twitter.com/MidwestPowerSer.
---
Article Credit: Austin Lloyd
Submitted By: Austin Lloyd
Back to News